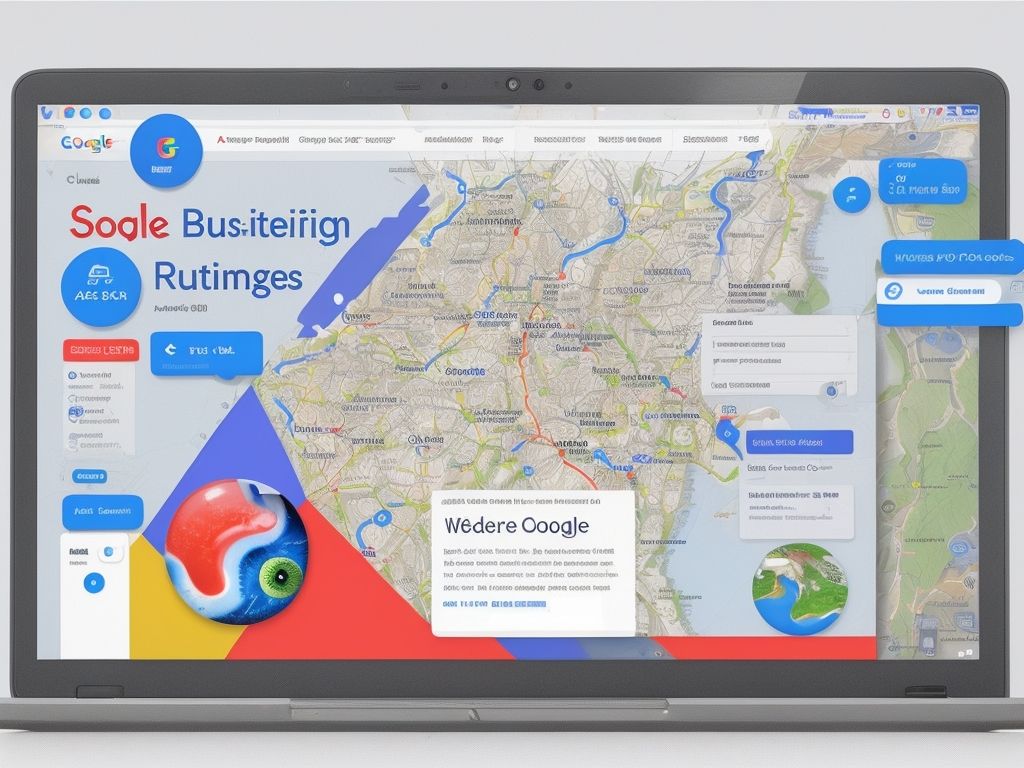 Local SEO can help businesses build a powerful presence online and draw in local customers. It involves optimizing your website and listings to rank higher in local searches, so potential customers find you easily. You can target specific areas with local SEO, and your business will appear in relevant searches, bringing foot traffic and conversions.
Start by claiming and optimizing your Google My Business listing. This lets you provide accurate info about your biz, such as its name, address, phone number, and opening hours. Plus, gather positive customer reviews to boost credibility and visibility in local search results.
Optimize your website's content for relevant keywords and location-specific phrases. Use these keywords throughout the pages to let search engines know your biz is relevant to local searches.
Also, link with reputable local sources to boost website authority and ranking in local search results. Engage with the community through social media to create brand awareness.
Voice search is a big deal today, since people use virtual assistants like Siri and Alexa. Optimize your website for voice search queries with conversational content to stand out from competitors.
Why is Local SEO important?
Local SEO is vital for businesses. It helps them target local customers efficiently. By using local key words and location info, businesses can boost their visibility on local search results. This increases the chances of catching the attention of customers searching for services or products nearby.
Why is Local SEO important?
With the rise in mobile usage, more people search for businesses on their phones. Local SEO ensures your business shows up in these results, making it simpler for customers to find you.
Small businesses can compete with larger companies on a level playing field with the correct optimization techniques. This allows small businesses to appear at the top of local search results and draw in customers from the area.
Moreover, Local SEO builds trust and credibility with potential customers. When your business shows up in local search results and has good reviews from customers, it looks reliable. People are more likely to choose a business that appears honest in their search results.
To get the most out of Local SEO, here are some tips:
Make sure your website is optimized for mobile devices as most searches happen on smartphones now. Mobile-friendly websites provide an improved user experience and boost the odds of converting visitors into customers.
Claim and optimize your Google My Business listing. This makes your business appear prominently on Google Maps and local search results. Fill out all necessary info such as contact details, opening hours, and photos to give users accurate information about your business.
Ask your satisfied customers to leave reviews on platforms like Google My Business or Yelp. Positive reviews act as endorsements for your business and can have a big effect on potential customers' decision-making process.
Grasping the fundamentals of Local SEO might seem like trying to crack Google's secret code, but we are fully prepared to do it!
Understanding the fundamentals of Local SEO
Local SEO is a must for businesses aiming to reach local customers and boost online visibility. It involves optimizing your website and digital presence to rank higher in local search results. Know the fundamentals of Local SEO to increase your chances of connecting with potential customers in your area.
Optimize your website for local keywords. Include vital info like your business name, address and phone number. This helps search engines recognize the regional relevance of your business.
Creating and optimizing Google My Business listing is critical. Give accurate details about your business such as opening hours, photos and customer reviews. This boosts visibility on Google Maps and local search results.
Earn backlinks from authoritative local websites. These links act as trust signals to search engines, improving website rankings. Strengthen relationships with other businesses or organizations in your community.
Engage in effective on-page optimization techniques. Create area-specific content and use geo-targeted keywords. Research and include the right keywords for better alignment with local customers' needs and preferences.
Monitor performance metrics such as search rankings and website traffic to get the most out of Local SEO. Analyze these metrics to make informed decisions and adjust strategies accordingly.
Pro Tip: Consistency is essential for successful Local SEO. Ensure that all online listings have identical NAP (Name, Address, Phone) info on all platforms. Want to dominate local search rankings? These strategies will leave your rivals more lost than a GPS without batteries.
Strategies for Local SEO success
For successful Local SEO, do more than the basics. Interact with your target audience on social media platforms like Facebook and Instagram.
For example, a local bakery used location-specific keywords to optimize their website and claimed their Google My Business listing. They earned positive reviews from customers, which helped build trust and improved their search engine rankings. This led to increased foot traffic in their physical store.
Stay up-to-date with Local SEO trends to maximize success in the digital marketplace. Track performance like a pro – even Google can't resist stalking your online success.
Tracking and measuring Local SEO performance
Track keyword positions on search engines to check the success of your local SEO plan.
Analyse website traffic from organic searches to judge the efficiency of your local SEO tactics.
Review online reviews and ratings to measure customer opinion and find places that need enhancement.
Tap into Google My Business data to get info about how customers discover and interact with your listing.
Plus, there are extra moves to help businesses evaluate their Local SEO success. For instance, competitor analysis lets businesses compare their performance with industry leaders and spot where they can be better.
Pro Tip: Regularly assess your Local SEO performance metrics to discover trends and patterns. This will help you recognise fresh chances and adjust your strategy for better outcomes.
These case studies of Local SEO success, ranging from small stores to large corporations, will make you trust in the power of optimising your business for your local area.
Case studies and success stories of Local SEO implementation
Local SEO could be the answer to your dating woes! A bakery in a small town experienced success when they implemented Local SEO techniques like optimizing their website, claiming their Google My Business listing, and engaging with online reviews. Their revenue jumped up by 30% within 3 months.
A dentist office also achieved great results with Local SEO practices. They optimized their website for relevant keywords, created location-specific landing pages, and built quality backlinks from dental forums and directories. This boosted appointment bookings and helped them grow their client base by 40%.
Businesses from various industries have achieved remarkable outcomes with Local SEO. They've seen higher rankings on SERPs, increased online visibility, improved customer trust through positive reviews, and higher organic traffic.
A home improvement company grew rapidly after using Local SEO strategies. They tailored their content to each neighborhood, leveraged local citations, and managed their online reputation. This resulted in a surge of qualified leads, and a 50% increase in revenue year-over-year.
These case studies show the power of Local SEO when done right. Companies can optimize their digital presence for local search queries and use location-based targeting methods to achieve growth in their markets.
Frequently asked questions about Local SEO
Local SEO has a lot of curious minds asking questions. Here's the key points to consider:
Is Local SEO important to my biz?
What benefits come from implementing Local SEO?
How do I optimize my website for local search?
What role do reviews play in Local SEO?
What techniques help with local map listings?
How can I track the success of my Local SEO?
Let's go deeper into lesser-known facts about Local SEO:
It not only boosts visibility in search results, but also your biz's credibility in the community. Target location-specific keywords and optimize your website's contact info to attract more local customers.
Yelp and Google My Business are two essential platforms for local search. They let you show customer reviews and interact with potential customers.
Now, here's the fascinating history behind Local SEO:
Back in the 2000s when the internet was taking off, businesses saw the need to target their online marketing locally. This launched Local Search Optimization techniques to help businesses rank higher in geo-relevant searches.
Now that you know more about Local SEO and its history, use this knowledge to boost your local online presence! Lastly, remember that local SEO is like the Avengers – assemble the right keywords, build strong links, and save your website from obscurity.
Conclusion and final tips for Local SEO success
For success with local SEO, here are the last tips to keep in mind:
Enhance your website with relevant keywords and meta tags.
Produce quality content that focuses on local target.
Develop backlinks from reliable local websites.
Verify and enhance your Google My Business listing.
Interact with your customers through reviews and social media.
Also, be sure to monitor your local rankings consistently. Additionally, investigate the results to make any required changes. Keep up with the newest trends and updates connected to local SEO to remain ahead of the rivals.
Finally, don't miss out on the chance to boost your business' visibility and draw in more customers. Execute these tips successfully and observe your local SEO efforts payoff.
Frequently Asked Questions
Q: What is local SEO?
A: Local SEO refers to the practice of optimizing a website to appear in search engine results for local searches. It focuses on improving a business's visibility and attracting customers in a specific geographic area.
Q: Why is local SEO important?
A: Local SEO is important because it helps businesses connect with customers in their local area. It enables them to appear in relevant search results when people are looking for products or services nearby, increasing the chances of attracting new customers.
Q: How can I optimize my website for local SEO?
A: To optimize your website for local SEO, you can start by adding relevant keywords with local intent to your website content, meta tags, and URLs. Creating and optimizing local business listings on platforms like Google My Business, Bing Places, and Yelp is also essential.
Q: Does having consistent NAP information matter for local SEO?
A: Yes, having consistent NAP (Name, Address, Phone) information across your website and local business listings is crucial for local SEO. Any inconsistencies can confuse search engines and potential customers, impacting your visibility in local search results.
Q: How important are online reviews for local SEO?
A: Online reviews play a significant role in local SEO. Positive reviews improve your business's reputation and increase trust among potential customers. Encouraging customers to leave reviews and responding to them, both positive and negative, can positively impact your local search visibility.
Q: What are some local SEO best practices?
A: Some local SEO best practices include optimizing your website for mobile devices, obtaining quality backlinks from local sources, leveraging social media for local reach, creating location-specific landing pages, and regularly monitoring and updating your local listings.