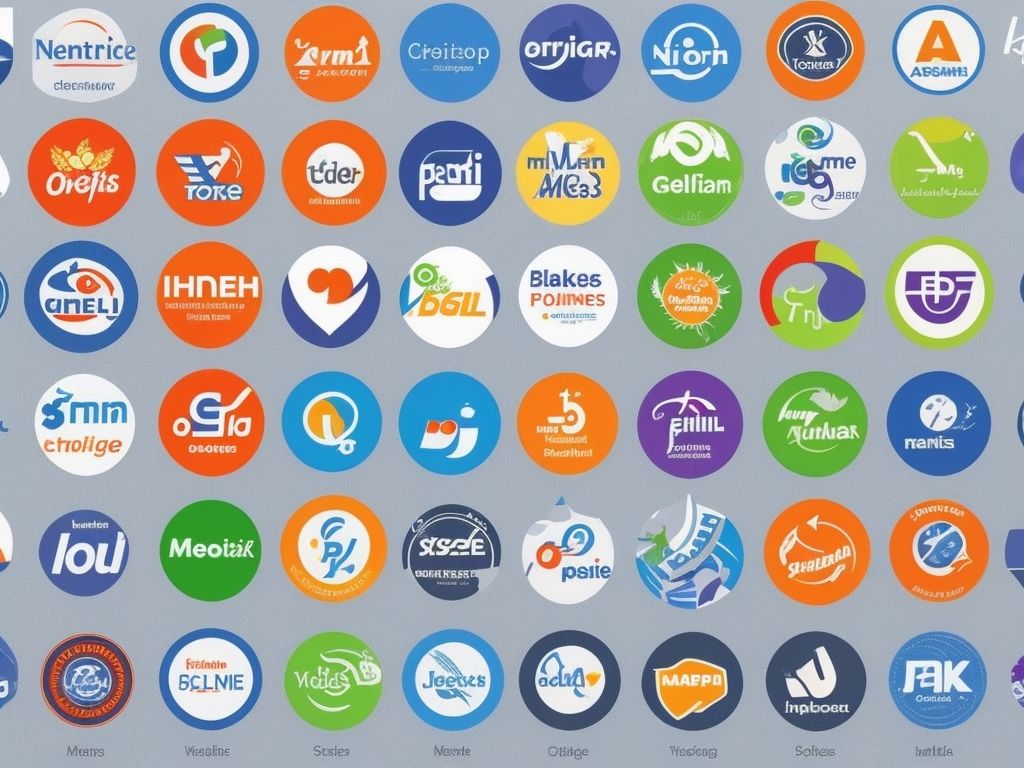 Amazon Associates
Amazon Associates: Discover the potential.
Product Variety: Millions of products across a range of categories. Satisfy any niche.
Commission Structure: Earn up to 10% commission on each purchase. Starting at 4%.
Easy Integration: Tools and resources to help you seamlessly integrate links.
Tracking and Reporting: Monitor earnings, conversions and performance in real-time.
Trustworthiness: Amazon's reputation builds confidence for buyers and affiliates.
Supportive Community: Gain access to like-minded affiliates with tips and strategies.
A True Story: An aspiring affiliate marketer made $1,000/month within 6 months. With commitment and creativity.
ClickBank: See if you can make your money dreams come true.
ClickBank
Let's explore ClickBank! It has a variety of products in categories like health and fitness, self-help, and e-commerce. Plus, commissions can be over 50% for each sale!
Tracking performance and optimizing strategies is easy with ClickBank's analytics and reporting tools. Payment options are flexible, with weekly or bi-weekly payouts.
Beginners have access to great support – training materials, webinars, and a customer support team. Stacy's success story is inspiring. She joined the health and wellness affiliate program and used social media, email campaigns, and blogs to increase sales. In a few months, she was making steady money from her passion. ClickBank's features
ShareASale
ShareASale offers affiliates a varying commission rate and a minimum payout of $50. It's an independent affiliate network, with a wide range of products and services.
Brian Littleton founded ShareASale in 2000. It quickly grew, thanks to its reliable tracking system and comprehensive support. It has kept up with the times, becoming a go-to hub for affiliates looking for profitable partnerships.
Beginners can join ShareASale with confidence. It's a reliable platform with endless opportunities.
CJ Affiliate
CJ Affiliate offers a variety of key features and benefits. For example, they provide merchants with quality ratings, based on factors such as conversion rates and customer satisfaction.
Deep Link Automation is another feature which allows affiliates to create custom links that direct users to product pages or landing pages.
You can use real-time performance tracking tools to monitor clicks, impressions, conversions and earnings.
CJ Affiliate has global support and international advertiser programs, so you can target audiences across the world.
Payment options include direct deposit, check or Payoneer. Plus, affiliates get access to exclusive promotions from top brands.
Brand protection is also a priority, with advanced fraud detection systems in place.
For beginners, focus on selecting niches that align with your interests or expertise – this will help you create quality content and connect with your audience.
So get shopping – you never know what hidden treasures you'll find on CJ Affiliate!
eBay Partner Network
eBay Partner Network provides a great way to gain money via promoting products on their platform. Become an affiliate and get commissions from sales generated by your affiliate links.
Overview:
Commission Types:

New eBay users who purchase within 24 hours of clicking your link = Commissions.
Existing eBay users who purchase within 7 days of clicking your link = Commissions.
Someone you refer sells an item in 12 months = Additional commissions.

Commission Rates: 50%-70% of eBay's revenue, depending on product category.
Support & Tools: Tracking tools, reporting dashboards, banners – to help affiliates.
Approval Process: Requires a functional website or app that meets their standards. Upon approval, affiliates gain access to marketing materials.
Since 2008, eBay Partner Network has been evolving and remains one of the top choices for newbies in affiliate marketing. Trusted by millions of affiliates worldwide.
Rakuten Marketing Affiliates
Rakuten Marketing Affiliates has some great features!
Commission Rates: Earn big with competitive rates.
Wide Selection of Brands: Pick from a range of renowned brands.
Advanced Tracking and Reporting: Monitor performance and optimize strategies.
Supportive Affiliate Managers: Get helpful guidance from dedicated experts.
High Reputation: Enhance credibility with this trusted name.
Pro Tip: Make sure to pick products and services that your target audience enjoys. It'll help you succeed!
FlexOffers
Ready to soar in affiliate marketing? FlexOffers has got you covered! 12,000 programs across diverse industries – fashion, fitness, finance – you name it. Easily filter programs based on commission rates, conversion rates, and popularity. Plus, everyone can benefit from program descriptions that provide transparency.
On top of that, FlexOffers' customizable dashboard lets users manage campaigns with ease. Track clicks, conversions, and earnings in real-time. Plus, advanced analytics tools give you the power to analyze performance metrics and optimize your strategies.
FlexOffers was founded in 2008 by Alex Daskaloff and Steven Richter. Since then, it's become a leader in the affiliate marketing world. They're committed to providing innovative solutions for both advertisers and publishers. So what are you waiting for? Get ready to make serious money with FlexOffers!
PeerFly
Take a closer peek at what PeerFly has to offer!
| | | |
| --- | --- | --- |
| 1 | Payouts | Competitive commissions and fast payouts! |
| 2 | Advertisers | Plenty of advertisers from various niches – something for everyone! |
| 3 | Custom Tracking Solutions | Accurate tracking for conversions and performance. Maximize your campaigns! |
| 4 | Support | Dedicated affiliate managers to guide you along the way. |
PeerFly is an ideal choice for beginners in affiliate marketing. It also holds regular contests and exclusive deals, giving affiliates an edge!
Don't miss out on the amazing opportunities that await you with PeerFly – join now and start earning money through affiliate marketing from your bed!
Awin
Awin is a renowned affiliate marketing platform that links publishers and advertisers, making monetizing easier for novices. Founded in 2000, it is headquartered in London, UK and covers industries like Retail, Finance, and Travel. Boasting over 15,000 advertisers and 200,000 active publishers, Awin provides a huge range of affiliate programs. Its user-friendly interface and dependable tracking system guarantee a smooth integration and precise commission payments. For best results, use Awin's advanced reporting tools to review your performance and tweak strategies to maximize revenue.
Frequently Asked Questions
1. What are affiliate programs?
Affiliate programs are partnerships between a company and individuals or websites (affiliates) who promote the company's products or services. Affiliates earn a commission for each sale or action made through their unique affiliate link.
2. How can beginners benefit from affiliate programs?
Affiliate programs are a great way for beginners to start making money online. They provide an opportunity to earn passive income by promoting products or services without having to create them. Beginners can learn marketing skills and gain experience while earning commissions.
3. Which affiliate programs are suitable for beginners?
There are numerous affiliate programs available, but some of the best ones for beginners include Amazon Associates, ShareASale, ClickBank, CJ Affiliate, and eBay Partner Network. These programs offer user-friendly interfaces, a wide range of products, and comprehensive support for beginners.
4. How do I choose the right affiliate program for my niche?
To choose the right affiliate program for your niche, consider the relevance of the products or services to your audience, the commission rates offered, the program's reputation, and the support provided. Research the affiliate program's terms and conditions to ensure they align with your goals and requirements.
5. Can I join multiple affiliate programs as a beginner?
Yes, as a beginner, you can join multiple affiliate programs. However, it is recommended to start with a few programs to avoid feeling overwhelmed. Focus on programs that align with your niche and allow you to promote products or services that resonate with your audience.
6. How do I maximize earnings from affiliate programs as a beginner?
To maximize earnings from affiliate programs as a beginner, focus on creating high-quality content that promotes the products or services genuinely. Build trust with your audience, engage with them, and continuously optimize your marketing strategies. Additionally, track your performance, experiment with different promotion techniques, and stay updated with industry trends.