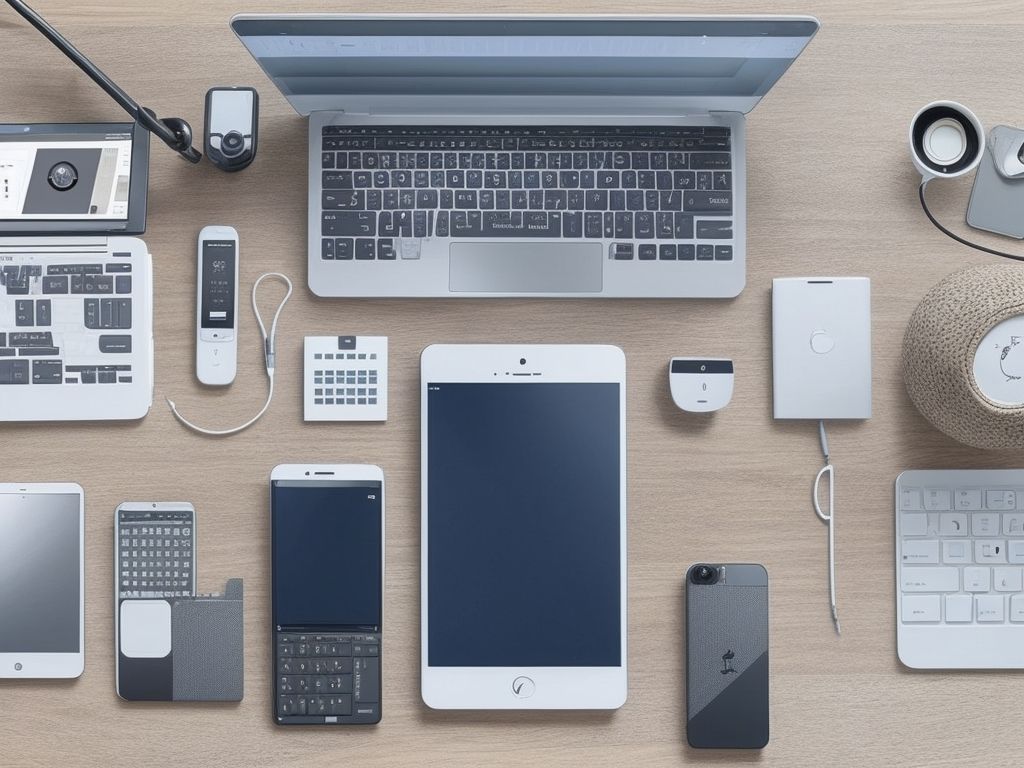 SEO tools are essential for optimizing your website's performance and visibility. They give you insights into metrics, keywords, and backlinks. With these tools, you can analyze and improve various parts of your website to get more organic traffic.
These SEO tools help with keyword research to find terms your target audience is searching for. You can rank higher by incorporating these keywords into your content. Plus, SEO tools provide features like competitor analysis, site audits, and link building. This lets you stay ahead and optimize your website.
Some SEO tools offer comprehensive data on user behavior. This helps you analyze engagement metrics like bounce rate, time spent on page, and conversion rates. Armed with this info, you can make decisions to improve user experience and increase conversions.
There are many free SEO tools online. Google Search Console is one example. It gives you insights into how Google views your website through reports on index status and organic search traffic.
Google Analytics
Google Analytics has Data Tracking key features that track website traffic, user interactions, and conversions. Benefits include gaining a deep understanding of audience behavior and optimizing marketing strategies. It also has Conversion Analysis capabilities which analyze conversion funnels to identify bottlenecks. This helps improve conversion rates by addressing obstacles in the customer journey. Lastly, Visitor Segmentation categorizes visitors.
It's Monday morning and you're exhausted in the office! If you're looking for all your SEO tools in one place, the Moz SEO Toolbar is like the Swiss Army knife of digital marketing – minus the tiny scissors, of course!
Moz SEO Toolbar
The Moz SEO Toolbar is a hidden treasure chest! It unlocks endless possibilities for website optimization and outshining competitors. It provides insights to make informed decisions and achieve amazing results. It revolutionized my approach to SEO and is an essential part of my digital marketing success.
SEMrush is also a powerful SEO tool. It helps to know where you stand to succeed in the world of keyword rankings.
SEMrush
SEMrush is a leading SEO software platform, founded in 2008 by Oleg Shchegolev and Dmitry Melnikov. It has grown to be trusted by millions of professionals worldwide.
The table below shows the features and abilities of SEMrush:
| Feature | Description |
| --- | --- |
| Keyword Research | Find relevant keywords based on search volume, competition, and trends. |
| Competitor Analysis | Examine competitors' strategies and identify areas for improvement. |
| Backlink Analysis | Check the quality and quantity of backlinks pointing to a website. |
| Site Audit | Detect technical issues affecting website performance and SEO. |
| Rank Tracking | Monitor website ranking position for specific keywords. |
| Content Optimization | Get advice to improve website content to rank higher. |
Moreover, SEMrush provides more tools like social media management, advertising research, and local SEO optimization to improve online presence. It keeps up-to-date with updates and innovations, staying ahead in the SEO industry.
Ahrefs
Yoast SEO is like having a high-maintenance girlfriend. It requires constant attention and affection – but it's worth it for first page rankings! Here are the key features and functionalities offered by Ahrefs:
Keyword Research: Ahrefs helps you discover and analyze valuable keywords for organic traffic. It provides accurate search volume, keyword difficulty, and click-through rates (CTR) data.
Backlink Analysis: Essential for SEO, backlink analysis helps identify link-building opps and track competitors' links. Ahrefs provides info on referring domains, anchor texts, and backlink profile health.
Site Audit: Ahrefs conducts thorough site audits to identify technical issues that may affect search engine performance. It scans for broken links, duplicate content, and other SEO issues.
Rank Tracking: Ahrefs tracks keyword rankings on various search engines to monitor website visibility. This helps businesses understand their position in search engine result pages (SERPs).
Content Explorer: Content Explorer helps content marketers discover popular topics in their niche. It provides insights into the most shared content across different platforms.
Ahrefs also offers other features like domain comparison, site explorer, and competitor analysis. To make the most of Ahrefs, here are some tips:
Use the Keyword Difficulty metric when selecting target keywords. Focus on low competition opportunities with high search volume.
Monitor your website's backlink profile with the Backlink Analysis feature. Disavow toxic or spammy links.
Analyze competitors' websites with the Competing Domains feature. Investigate their top-performing pages and replicate successful strategies.
Use the Site Audit feature to scan for technical issues that may affect SEO performance. Fix broken links, improve page load speed, and optimize metadata.
Follow these tips and make Ahrefs work for you to drive better results for your website!
Yoast SEO
Yoast SEO has key features to help you out.
Analysing keywords? Yoast can provide feedback on usage, density and placement.
Readability? Yoast evaluates sentence length, paragraph length and transition words.
XML sitemaps? Yoast automatically generates them for easy search engine crawling.
Social media? You can control titles, descriptions and images when sharing your website.
Start using Yoast for on-page optimization.
It'll boost your search engine rankings and organic traffic.
Don't miss out – unlock the potential of your website today!
Want to take it further? Google Keyword Planner provides a treasure map for SEO success.
Google Keyword Planner
Google Keyword Planner can help you supercharge your SEO rankings like a superhero. Check out these features and benefits:
Keyword Ideas: Discover new keywords for your business or industry.
Search Volume: See the average monthly search volume for keywords.
Competition: Check how competitive a keyword is based on advertising.
Trends: Analyze keyword search trends over time.
Cost Estimates: Get estimates of the cost per click and budget for Google Ads with keywords.
Plus, filter keywords by location, language, and negative keywords to tailor your keyword research to target audiences and markets.
One success story? A small e-commerce business used Google Keyword Planner to optimize their listings. They analyzed search volumes and competition levels, and identified long-tail keywords with low competition. Implementing these keywords in their website content boosted organic traffic and sales conversions.
Screaming Frog SEO Spider
The Screaming Frog SEO Spider is an amazing tool for optimizing your website for search engines. It provides valuable data on your website's structure and points out areas of improvement. Pros use this tool to make their pages perform better.
Let's explore the Screaming Frog SEO Spider's features and capabilities:
| Feature | Description |
| --- | --- |
| Crawl Analysis | In-depth analysis of crawlability. Highlights issues like broken links, duplicate content, and missing meta tags. |
| URL Structure Visualization | Shows the URL structure and reveals inconsistencies or inefficiencies. |
| Page Optimization | Checks optimization of page titles and meta descriptions. Ensures they are compelling and have the right keywords. |
| XML Sitemap Generation | Creates XML sitemaps automatically, helping search engines index and crawl. |
The Screaming Frog SEO Spider also has other cool features like response code analysis, detecting blocked resources, and data extraction. With its wide range of tools, it can boost your website's visibility on search engines.
To get the most out of the Screaming Frog SEO Spider, follow these tips:
Optimize Your Crawl Budget: Exclude irrelevant pages from crawling to help search engines focus on important content.
Fix Broken Links: Identify and fix broken links to give users a good experience and prevent search engine penalties.
Improve Metadata: Create catchy page titles and meta descriptions that accurately describe your content and include relevant keywords.
Enhance URL Structure: Create a logical and organized URL structure that's understandable by humans and search engines.
By following these tips, you can use the Screaming Frog SEO Spider to its maximum potential and get higher rankings in search engines.
Ubersuggest: Analyze your keywords like a fortune-teller predicts your future, but with real data.
Ubersuggest
Introducing Ubersuggest – an incredibly useful tool to boost your SEO efforts! Ubersuggest provides keyword research and analysis to help you optimize your website and enhance search engine rankings.
Let's take a look at how Ubersuggest works in a table:
| Features | Benefits | How to Use |
| --- | --- | --- |
| Keyword Research | Boost your rankings | 1. Enter a keyword or phrase in the search bar on Ubersuggest's homepage |
Ubersuggest also offers competitor analysis, backlink data, content ideas, and rank tracking features. It's user-friendly and provides comprehensive data insights – a must-have for any SEO strategy.
Now, here's a success story about the power of Ubersuggest. A small business owner was having difficulty attracting organic traffic to their website. They used Ubersuggest to identify relevant keywords and optimize their content. The result? A huge increase in website visitors and improved search engine rankings! This shows how Ubersuggest can result in real success and help businesses succeed online.
Google Search Console: Where you can control your website like a search engine's obedient little puppy.
Google Search Console
Submit your website's sitemap to Google Search Console. This ensures all your webpages are indexed and discoverable.
You can also use the Search Console to identify any indexing issues. Troubleshoot and fix them quickly!
Analyze organic search queries, track click-through-rate (CTR) and avg. position in search results. Optimize your SEO strategy and improve ranking.
Did you know? Google Search Console was originally launched as Google Webmaster Tools in 2006. It helps webmasters understand search performance. Now it's a comprehensive platform with various features to optimize websites for better visibility and user experience.
Want to know a website's SEO quickly? Try SEOquake, it's the Google Translate for search engine optimization.
SEOquake
SEOquake lets you assess keywords, backlinks, and on-page SEO factors. It also provides a user-friendly interface with custom settings. You can compare your website's performance with competitors and even export data to make reports.
SimilarWeb can give you insight into your competition's traffic stats. So you can see how your SEO efforts measure up.
SimilarWeb
SimilarWeb gives you a comprehensive understanding of your competitors' online presence. It shows you their traffic sources, referral sites, and social media reach. With this data, you can refine your strategies to pull in more visitors and up conversions.
Plus, SimilarWeb has an in-depth analysis of audience demographics. It offers info on age, gender, location, and interests of website visitors. This data can help you craft marketing messages and target the right people.
Also, SimilarWeb tracks keyword rankings and search volume for keywords. You can use this to optimize your content for search terms and improve organic search rankings.
A study by SimilarWeb found that businesses that use the platform typically see a 30% increase in website traffic in six months.
SimilarWeb has plenty of features that make it an essential tool for businesses wanting to boost their online visibility and get more targeted traffic. Try it out now!
Answer The Public
Answer The Public is a powerful SEO tool. It provides insights into what questions people ask related to a topic. This helps with content idea generation and optimizing websites for search engine visibility.
Take a look at the key features and functionality of Answer The Public:
Question Visualization: Presents keyword queries as visuals.
Data Analysis: Analyzes search trends and user intent.
Content Generation: Creates ideas for blog posts, articles, or videos.
Keyword Research: Identifies popular keywords related to a topic.
Competitor Analysis: Examines competitors' SEO strategies.
Answer The Public is great for uncovering unique information about user queries. Businesses can use it to create content that matches user queries and increase their search engine visibility. This tool gives marketers the edge to stay ahead of industry trends and outperform rivals.
Don't miss out on the chance to unlock the potential of your website with Answer The Public. Start exploring this tool now and boost your SEO!
If you want to discover what content is popular, BuzzSumo is the key to finding out what's been attracting attention on social media.
BuzzSumo
BuzzSumo is a must-have tool for marketers. Enter URLs into the search bar to track the popularity of articles and blog posts. Generate reports to see the number of social media shares, backlinks, and engagement. Also, discover popular topics within a niche. Use keyword searches to locate influential individuals who've shared related content. This helps build relationships with key influencers. Content Marketing Institute found using BuzzSumo can improve content performance and boost visibility.
SERPstat: Find hidden keywords in Google with this tool.
SERPstat
SERPstat provides key features to help you get ahead of the competition.
Keyword Research: Find relevant keywords, analyze their search volume, competition level, and potential traffic.
Competitor Analysis: See what's working for your competitors – organic and paid keywords, backlinks, ad campaigns, etc.
Backlink Analysis: Examine your website's backlink profile and spy on your competitors'. Find link-building opportunities.
Site Audit: Audit your website to find technical issues that could affect performance. Check page speed, mobile-friendliness, meta tags optimization, etc.
Utilize SERPstat to improve visibility on SERPs and get organic traffic. Here are some tips:
Look for long-tail keywords with high search volume but lower competition. Integrate them into your content.
Analyze competitor strategies – keywords, content quality, backlinks. Learn from their successes and weaknesses.
Monitor and analyze your backlink profile for diversity and relevance. Get high-quality backlinks from authoritative websites.
Conduct regular site audits to fix SEO issues. This will boost search engine rankings and user experience.
GTmetrix
Discover the amazing capabilities of GTmetrix! Metrics such as Loading Time, Page Size, Requests, Waterfall Chart and Reports Comparison will help you improve your website. Additionally, you can simulate various network conditions to identify potential issues that may affect visitors. GTmetrix has evolved since its launch in 2010 – from a joint project to one of the most trusted website optimization tools available. Let GTmetrix assist you in creating faster and more efficient websites!
Furthermore, with Moz Link Explorer you can feel like a detective uncovering the secrets of backlinks – no trench coat or fedora required!
Moz Link Explorer
Moz Link Explorer has some amazing features! Check it out:
Backlink Analysis – Evaluate quality and quantity of backlinks.
Link Building – Find new backlink opportunities.
Competitor Research – Study competitors' link profiles.
Anchor Text Analysis – Examine anchor text distribution.
Domain Authority – Measure a website's authority.
Plus, it provides extra capabilities like spam score analysis and history tracking. So you can make the best decisions when it comes to SEO.
It's no surprise that Moz Link Explorer ranks high on the list of link analysis tools. It's trusted by SEO experts all over the world.
Wanna stay ahead of the competition? Copyscape is the ultimate way to ensure your content is unique!
Copyscape
Copyscape is here to save you from accidentally plagiarizing someone else's work. It has an user-friendly interface. Just input your text and get a report on its uniqueness. Results are easy to understand.
Here's an example of the report Copyscape will generate:
| Matched Content | Percentage Match |
| --- | --- |
| Website A | 25% |
| Website B | 12% |
| Website C | 6% |
This table shows sources with similar content to yours, and the percentage of similarity detected. You can take actions like rewriting or giving credit, to stay clear of any possible plagiarism issues.
It's interesting that Copyscape was created in 2004 by Gideon Greenspan. Since then it has become a go-to resource for professionals, educators, and students. Its accuracy and efficiency are top-notch, making it a must-have for protecting originality and integrity.
Seobility
Seobility is a powerful SEO tool that gives you comprehensive website analysis. It helps you find and fix SEO problems, so your rankings in search engines increase. The key features of Seobility are:
Website Crawling: Identify technical errors and optimize your site's structure.
Keyword Monitoring: Track keyword rankings and adjust your content accordingly.
Backlink Analysis: Analyze your backlink profile and look for opportunities to improve.
It also has an intuitive user interface, detailed reports, and regular updates. You can use Seobility to maximize your online presence and get organic traffic. Don't miss the chance to get the most out of your digital marketing strategy! Your competitors are already taking advantage – it's time to join them! Plus, you can use the Broken Link Checker to fix broken links on your website. It's like being the repairman of the internet – always bringing things back to life, one hyperlink at a time.
Broken Link Checker
The Broken Link Checker is a must-have for each website proprietor! It uncovers any broken links on your website, granting you to fix them quickly and guarantee a smooth user experience.
The Broken Link Checker makes it easy to recognize broken links by filtering through your website's HTML code.
This tool generates a thorough report indicating all the broken links found on your site.
By fixing damaged links, you not only improve user experience but also upgrade your website's SEO performance.
The Broken Link Checker saves you time and exertion by computerizing the process of identifying broken links.
Furthermore, the Broken Link Checker has advanced functionalities. You can customize the scanning frequency and set up email notifications for any new broken links located.
By utilizing the Broken Link Checker frequently, you can drastically enhance your website's performance and prevent potential disappointments for your visitors. Don't miss out on the chance to optimize your website! Include the Broken Link Checker in your SEO toolkit today and make sure that all your links are working perfectly. Your users will be thankful, and search engines will reward you with higher rankings! Get ahead of the competition with these 20 free SEO tools—they'll have you ranking higher than the tech-savvy kid with pocket protectors on the playground.
Conclusion and summary of the 20 free SEO tools
This article mentions 20 free SEO tools with valuable features. Here's a quick summary:
Keyword Research: Tools like Google Keyword Planner and Ubersuggest offer help to find the best keywords for your content.
On-Page Optimization: Yoast SEO plugin and SEMrush optimize meta tags, headings, and content for better rankings.
Link Building: Moz Link Explorer and Ahrefs Backlink Checker are useful for analyzing backlinks and finding high-quality links.
Technical SEO: Google Search Console and Screaming Frog Spider are great for monitoring website health, finding crawl issues, and improving indexability.
Other functions include competitor analysis, rank tracking, and site auditing. These tools can boost website visibility, drive organic traffic, and keep you ahead of the competition.
Moz.com confirms: "More than half of website traffic comes from organic search." This shows how important it is to use free SEO tools for effective optimization.
Frequently Asked Questions
Q: What are SEO tools and why should I use them?
A: SEO tools are software or online resources that help website owners analyze, improve, and track their website's performance in search engine results. Using SEO tools can help you optimize your website's visibility, increase organic traffic, and improve your search engine rankings.
Q: Are all SEO tools free?
A: No, not all SEO tools are free. While there are many free SEO tools available, some advanced or specialized tools may require a paid subscription or upgrade for full access to their features.
Q: Can I rely solely on free SEO tools for my website?
A: Free SEO tools are a great starting point and can provide valuable insights. However, depending on your website's complexity and the depth of analysis required, you may need to use a combination of free and paid tools to get comprehensive results.
Q: Which free SEO tools are highly recommended?
A: Some popular and highly recommended free SEO tools include Google Analytics, Google Search Console, Google Keyword Planner, Moz Link Explorer, SEMrush, and Yoast SEO. These tools offer a wide range of features to help you improve your SEO efforts.
Q: How do I use Google Analytics to improve my SEO?
A: To use Google Analytics for SEO, you can track important metrics like organic traffic, bounce rate, average session duration, and conversion rates. By analyzing these metrics, you can identify areas for improvement, such as optimizing underperforming pages or targeting keywords that drive the most traffic.
Q: What is the benefit of using a tool like SEMrush for SEO?
A: SEMrush is a powerful SEO tool that provides comprehensive keyword research, competitor analysis, backlink auditing, and rank tracking capabilities. By utilizing SEMrush, you can gain valuable insights into your competitors' strategies, identify new keyword opportunities, and monitor your website's performance in search rankings.